ACP PVDF Aluminum Composite Panel
Aluminum Composite Panel (ACP) or Aluminum Composite Material (ACM) is a widely-used term describing flat panels that consist of a non-aluminum core bonded between two aluminum sheets. Aluminum Acp Sheet can be coated with PVDF or Polyester paint. ACP Aluminum Decorative Panels are frequently used for external cladding of buildings (building facades), for insulation and for signage.
Quality products need high quality service. Our Aluminium Building Panels service has begun from the first contact with our customers, We would carefully deal with customer requirements and study each customer's needs in detail. There won 't be the existence of same-situation customers; therefore, we will deal with things according to the opinion of our customers. not to Impose our views to customers. Our communication with the customers is based on completely equal and sincere.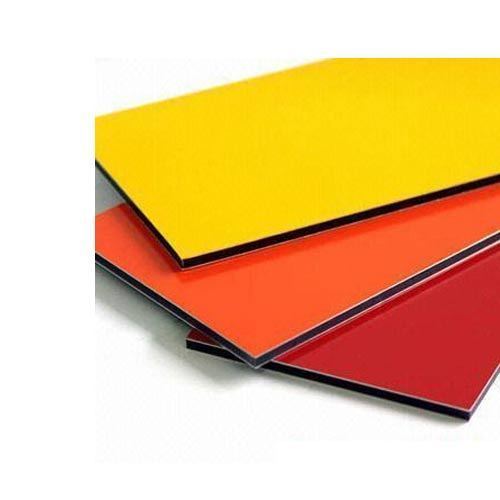 Feature:

· Excellent rigidity and impact resistance
· Acid-resistant and alkali-resistant
· Light weight, easy to installation
· Easy for clean and maintenance




Application:

· Building exterior / interior curtain walls
· Decoration and renovation additions for old buildings
· Decoration of interior walls, ceilings, bathrooms, kitchens and balconies
· Shop door decorations
· Advertisement board display platforms and signboards
· Wallboard and ceilings for tunnels
*Colors could be custom-made; Normally PE coating for indoor use, PVDF coating for outdoor use;

Name
Aluminum Composite Sheet/ ACP Sheet
Panel Thickness
2mm,3mm,4mm,5mm,6mm is avaliable
Aluminum Thickness
0.5mm,0.4mm,0.3mm,0.21mm,0.18mm,0.15mm,
0.12mm,0.1mm,0.06mm
Width
1220mm(regular),1250mm,1300mm,1500mm,
1550mm,1570mm,1575mm(Maximum)
Length
2440mm(regular),and tailored by customer's offers,5800mm(Maximum)
Standard size
1220(Width)x2440(Length)x3mm(Thickness);
1250(Width)x2440(Length)x4mm(Thickness);
Surface Finish
Brushed, Mirror, PE Coated, PVDF Coated