Customized Decoration Materials Acp Sheet
Aluminum is a super flexible material and you can mold it to almost anything. You can have flat or curbed panels to fit different walls. Drilling holes through these panels is also easy. Hence, attaching aluminum sign boards printings to the existing concrete wall should be effortless.
Aluminum does not burn. Hence, these aluminum composite sign boards are full fireproof. They do not release obnoxious gasses and fumes and completely safe from all the environmental protection aspects.

Aluminium Panel Sheets are completely rust-free. Hence, they will last for years or even decades with very little required maintenance. Durability of Aluminium Composite Sign board printing is also quite exceptional.
Cleaning Alutech Aluminium Composite Panel prints signs would also be easy. These printing panels have great water resistant properties and paints above Aluminium Panel Sheets also last for longer period of time without fading by sun, rain or rust.
There are numerous advantages of choosing aluminum sign material for your signage. The strength, weather resistance, and affordability make it ideal for you. And, that shiny, professional exterior with custom Acp Exterior Cladding design makes it appealing to your customers.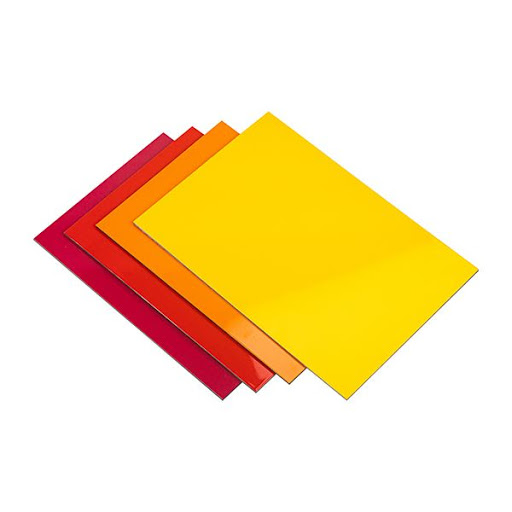 Feature:

· Excellent rigidity and impact resistance
· Acid-resistant and alkali-resistant
· Light weight, easy to installation
· Easy for clean and maintenance




Application:

· Building exterior / interior curtain walls
· Decoration and renovation additions for old buildings
· Decoration of interior walls, ceilings, bathrooms, kitchens and balconies
· Shop door decorations
· Advertisement board display platforms and signboards
· Wallboard and ceilings for tunnels
*Colors could be custom-made; Normally PE coating for indoor use, PVDF coating for outdoor use;

Name
Aluminum Composite Sheet/ ACP Sheet
Panel Thickness
2mm,3mm,4mm,5mm,6mm is avaliable
Aluminum Thickness
0.5mm,0.4mm,0.3mm,0.21mm,0.18mm,0.15mm,
0.12mm,0.1mm,0.06mm
Width
1220mm(regular),1250mm,1300mm,1500mm,
1550mm,1570mm,1575mm(Maximum)
Length
2440mm(regular),and tailored by customer's offers,5800mm(Maximum)
Standard size
1220(Width)x2440(Length)x3mm(Thickness);
1250(Width)x2440(Length)x4mm(Thickness);
Surface Finish
Brushed, Mirror, PE Coated, PVDF Coated